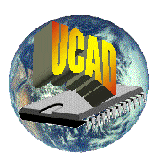 ---

Supplementing Your Labor Needs With IC Layout Mask Design Consultants
Universal CADworks is a Technical Service Agency that specializes in placing IC Layout Mask Design consultants. From our home base in Plano, Texas, we provide Technical Staffing Services to semiconductor companies throughout the continental United States.
Universal CADworks has built its reputation by supplying top-notch technical personnel to some of the Semiconductor Industry's most successful companies. Personnel are screened as to technical abilities, and our goal is to hire only the best because repeat business and a positive reputation are what keeps Universal CADworks a strong source in this niche-oriented business.
Consider Utilizing Mask Design Consultants
1) As Supplemental Labor for Peak Periods
Perhaps you have a hot project/schedule and need to add additional personnel to meet your aggressive schedules. Rather than bring these personnel on as direct employees, why not consider utilizing consultants. Consultants can be retained for a specific time frame, such as the duration of your project, and can move on to another assignment once your project needs have been fulfilled.
2) To Satisfy a Specialized Need
Your needs for a particular project may be very sophisticated and finding the perfect employee for the job may be difficult if your time frame is aggressive. Consultants are available with varying levels of expertise and can often be available at "a moments notice".
3) As an Interim Solution
Perhaps your project/schedule needs help now, but you do not want to rush into hiring another direct employee. In the interim, consider bringing in a consultant to handle your current workload, while you continue your search for a direct employee.
4) To Determine Employee Feasibility
Sometimes it is difficult to determine if your current and future workload can support bringing on another full-time employee. Consider bringing on a temporary consultant and doing a feasibility study on the effect of this increased personnel.

Hiring a direct employee is a big commitment and utilizing a potential employee as a contractor first allows you to determine if their experience and personality mesh with your specialized needs, BEFORE you make them an offer for long-term employment.
For further information on how we can assist you with your Supplemental Labor needs, please contact us by phone at 972-423-1900 or email at jobs@ucad.net
---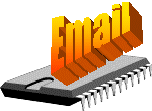 Copyright 2000-2015, Universal CADworks, Inc.