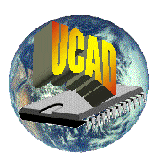 ---

Universal CADworks provides nationwide Technical Staffing Services to the Semiconductor Industry. Specializing in the placement of IC Layout Designers, Mask Designers, Physical Design Engineers, IC CAD Application Engineers, and Circuit Designers, for contract and direct positions. From our home base in Plano, Texas, we provide staffing services to semiconductor companies throughout the continental United States.
---

Founded in 1992 to provide programming support for Mentor Graphics' ICstation toolset, Universal CADworks quickly defined its niche as a Technical Resource Agency by expanding its services to include Mask Design, Circuit Design and IC CAD Application Engineers. Over the past years, Universal CADworks has built its reputation by supplying top-notch technical personnel to some of the Semiconductor Industry's most successful and innovative companies.
Universal CADworks believes that taking a personal approach to business relationships allows us to excel in representing our employees and satisfying our customers' needs.
---

Universal CADworks is committed to supplying the highest quality technical personnel and this continues to set us apart from competitors. As a Technical Service Agency, we base our reputation on the quality of the personnel that we represent and the services that they provide. We pride ourselves on having the good fortune to represent some of the best Technical Personnel in the Semiconductor Industry.
---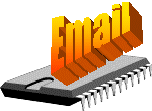 Copyright 2000-2016, Universal CADworks, Inc.